Professor Cunningham and his Old School
This popular New York based band performs the most swinging and grooving repertoire deeply steeped in the New Orleans tradition; from early jazz to early R&B in the aesthetic of Sidney Bechet, Fats Waller, Professor Longhair and even Fats Domino!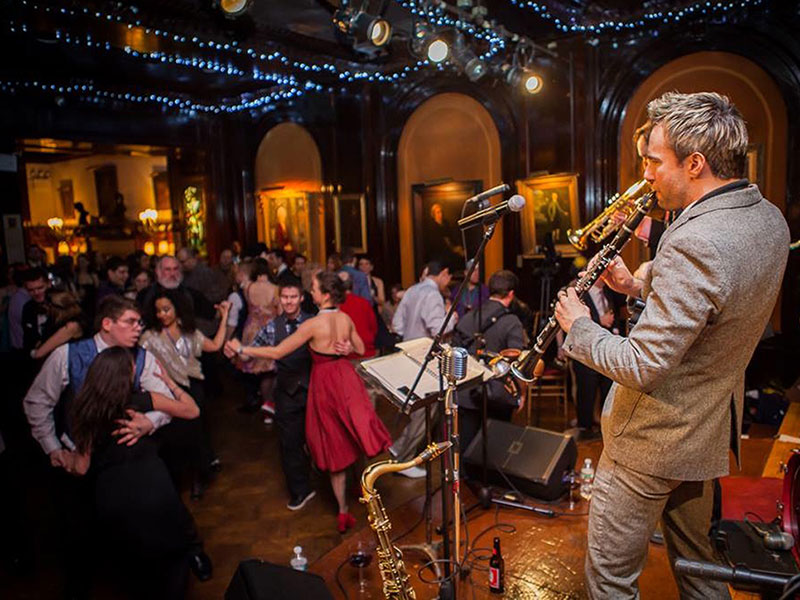 Formed by in-demand reedman and vocalist Adrian Cunningham - Australian native based in NYC, - the ensemble consists of some of the most energetic and accomplished musicians on the New York scene. It has been a regular hit in the NYC underground party and swing dance scene since it's formation in 2012; performing at some of the city's finest speakeasy shows (Shanghai Mermaid, Gemini and Scorpio, NY Hot Jazz Festival) and regularly performing to packed houses at some of the city's best swing venues (Cutting Room, Swing 46, The Back Room).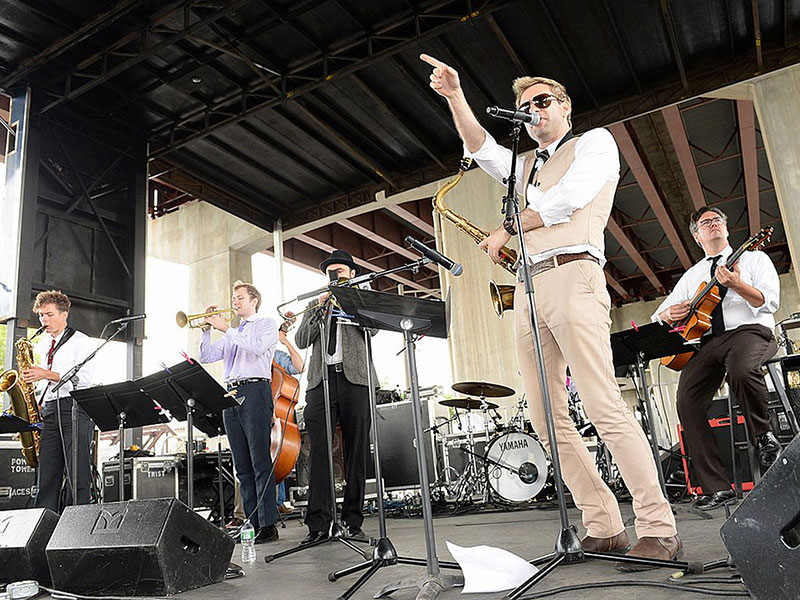 Upcoming / Recent Appearances
06/16/2020 -- CANCELLED - Professor Cunningham & His Old School
11/19/2019 -- Professor Cunningham and his Old School
03/19/2019 -- Professor Cunningham and His Old School
11/20/2018 -- Professor Cunningham and His Old School
09/19/2017 -- Live at the Lodge: Professor Cunningham and his Old School Band