Lady Luck and the Suicide Kings
With infectious energy and superior musicianship Lady Luck and the Suicide Kings bring the best of Jazz, Swing and Blues to modern audiences, making the most standard of standards feel entirely new again. Not content to just mimic the sounds of yesteryear, this band embodies all the excitement and classic glamour of the swing era. Audiences that thrilled to the fresh new sound and energy that this swingin' septet. With a pinup girl come to lift belting it out center stage, and 6 of the finest musicians in NYC going wild behind her, you know you've found the best thing to happen ti swing in years.
Lady Luck and the Suicide Kings' repertoire includes everything from Louis Jordan and Billie Holiday to delicious twists on Alanis Morisette and Blondie. They truly have something for everyone and bring the most timid of audiences to their feet.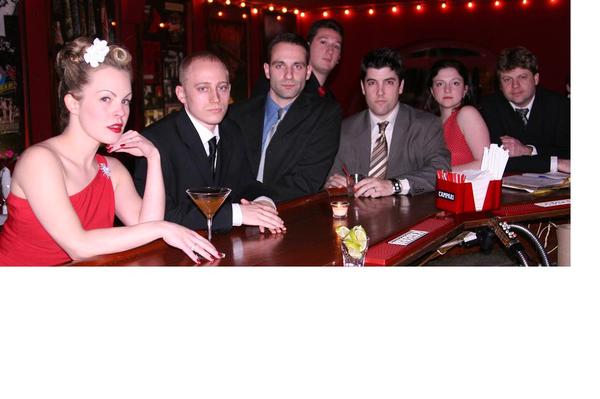 Lady Luck and the Suicide Kings are:
Kate Bartoldus - Vocals
Dave Fisher - Tenor Sax, Arrangements
Ben Acrish - Trumpet, Arrangements
Justin Matthews - Guitar
Matt Crawford - Drums
Brent Chiarello - Trombone
Mark Morgan - Trumpet
Molly Palermo - Bass
Website: http://www.myspace.com/ladyluckandthesuicidekings
Upcoming / Recent Appearances
06/04/2011 -- Lady Luck and the Suicide Kings at the Brush Barn
04/03/2010 -- Lady Luck & The Suicide Kings - Easter Weekend
10/03/2009 -- Lady Luck and the Suicide Kings at the Brush Barn
03/07/2009 -- Lady Luck & the Suicide Kings
04/05/2008 -- Lady Luck and the Suicide Kings