Tuesday, Nov 21, 2006 • SDLI Tuesday Dance with Lil' Cliff & The Cliffhangers • SDLI
They are back for the second appearance with with us! Get ready for another evening with a strong collection of West Coast Swing.
<!related entries>
Band: Lil' Cliff & The Cliffhangers

Photo by Phil Marino/NY Times
2006 International Blues Challenge Finalists Lil' Cliff & the Cliffhangers are a four piece, blues harmonica driven wrecking crew. These knickerbockers have been singing, swinging and stinging Tri State area audiences for the last three plus years with their own special brand of blues power.
After winning the regional IBC competition, hosted locally by the Downstate Blues Society of Long Island, New York, these four professionals then took their special brand of original jump blues down to Memphis, Tennessee to compete in the annual International Blues Challenge. And wouldn't you know it, out of literally hundreds of blues artists from all over the world the boys placed in the final top ten!
Fresh from this triumph Lil' Cliff & the Cliffhangers are now out to support their latest indi-cd release "God Bless Women" on Shankbone Records. Through a comprehensive combination of live appearances up and down the Northeast corridor, radio airplay (wfdu, wwoz, wusb to name a few), local cable television appearances (Wes Houston Presents) as well as the most user friendly web site you could hope for (replete with mp3 and electronic press kit downloads) these blues boys knock 'em out of their shoes and leave them dancin' barefoot!
Venue: Brennan's Irish Pub
Brennans Irish Pub

Brennans Irish Pub 546 Route 111, Hauppauge, NY. 631-979-7855
Organizer: Swing Dance Long Island, Inc. (SDLI)
Swing Dance Long Island, Inc. is an all volunteer, not for profit organization dedicated to the promotion of swing dancing on Long Island, New York.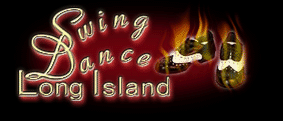 Join a friendly group of people every Tuesday evening for a mix of East Coast Swing, Savoy Lindy Hop, Hollywood Lindy, West Coast Swing, Balboa, Collegiate Shag and some Ballroom dancing. No partners are needed and beginners are welcome.
Pricing: Tuesday Band
$15 General Admission, $12 Students with current ID, $10 SDLI Members

<! end of related entries>