Tuesday, Dec 11, 2007 • SDLI Member Appreciation Dance with Nick Polumbo & The Filipped Fedoras - Date Change • SDLI
The member Appreciation Dance has been moved one week earlier to Tuesday, December 11th, since Brennan's will not be available to us on Dec 18th. We are still hoping to have Nick Polumbo & the Filipped Fedoras for this event.
Swing Dance Long Island would like to thank all of our SDLI members for supporting our dance events throughout the 2007 year. In the spirit of the upcoming holidays, SDLI's board would like to extend our tradition of offering all current SDLI members in good standing, free admission to this special holiday dance. The dance will feature the great swing music of Nick Polumbo and the Flipped Fedoras.
As always, even if your are not a current member of SDLI you are more then welcome to join us this (and any other) evening.
<!related entries>
Band: Nick Palumbo and the Flipped Fedoras
Venue: Brennan's Irish Pub
Brennans Irish Pub

Brennans Irish Pub 546 Route 111, Hauppauge, NY. 631-979-7855
Organizer: Swing Dance Long Island, Inc. (SDLI)
Swing Dance Long Island, Inc. is an all volunteer, not for profit organization dedicated to the promotion of swing dancing on Long Island, New York.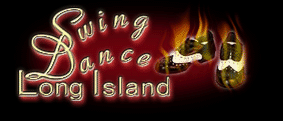 Join a friendly group of people every Tuesday evening for a mix of East Coast Swing, Savoy Lindy Hop, Hollywood Lindy, West Coast Swing, Balboa, Collegiate Shag and some Ballroom dancing. No partners are needed and beginners are welcome.
Pricing: Tuesday Band - Members Free
### Special Member Appreciation Pricing ### $10 General Admission $8 Students with current ID *** SDLI Members in Good Standing *** FREE !!!!

<! end of related entries>