Friday, Jun 26, 2009 • LI Jazz at So. Huntington Library • Not a SDLI Event
Back by popular demand, Mike Ficco and the Long Island Jazz Orchestra will kick off SHLP's 5th annual Outdoor Summer Concert Series. Registration for seating is full but you can still watch from the upper level lawn. Bring a blanket or a chair.
<!related entries>
Band: Long Island Jazz Orchestra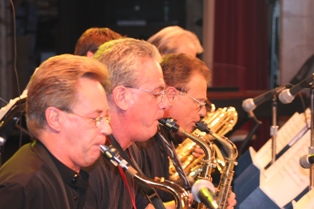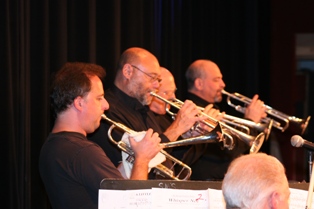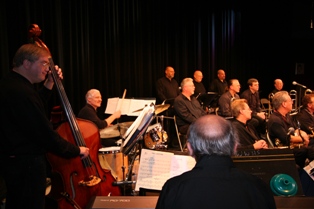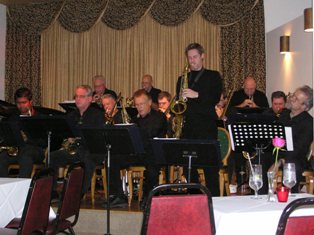 Mike Ficco & The Long Island Jazz Orchestra
The Long Island Jazz Orchestra, recognized as one of the most exciting and versatile 16-piece big bands in the New York metropolitan area, was formed by Mike Ficco with the area's finest and most accomplished jazz musicians. The band specializes in performing original distinctive compositions and arrangements of Count Basie, Duke Ellington, Glenn Miller, Tommy and Jimmy Dorsey, Benny Goodman, Buddy Rich and others. The band also features vocalist Frank Russo performing the songs of Dean Martin, Tony Bennet and others. Join us!
Web: http://www.lijazz.com/
Phone: 631-723-0693
Email:
Venue: South Huntington Public Library
SHPL
South Huntington Public Library
145 Pidgeon Hill Road
Huntington Station, NY 11746
E-mail:
Web: http://www.shpl.info
Phone: 631.549.4411
Take the Northern State Parkway to exit 41 - Wolf Hill Road. Turn right at the bottom of the exit ramp onto Wolf Hill Road. Continue on Wolf Hill Road until the second traffic light. Stay in the right lane. At this intersection of five roads, you will see Saint Anthony's High School diagonally to the right. Take the second right onto Pidgeon Hill Road heading North-West. You wil pass Saint Anthony's High School on your left. Continue up Pidgeon Hill Road about 1 mile until you reach 145 Pidgeon Hill Road. The library is next to the Long Island School for the Gifted.
Organizer: This is not a Swing Dance Long Island Event (Not a SDLI Event)
The listed event is NOT sponsored by Swing Dance Long Island, Inc. This event was thought to be of interest to our SDLI's members. Before traveling, always verify the event information directly with the organizer's website, since things change and events do get canceled.
Pricing: Free
<! end of related entries>