Friday, Jul 3, 2009 • Gail Storm at So. Huntington Public Library • Not a SDLI Event
Kick off the holiday weekend with blues/jazz pianist Gail Storm and her band, whose sound can be compared to Diana Krall and Marcia Ball. Free tickets are available to South Huntington cardholders for reserved seating in the garden beginning June 5. Ticketholders only will be admitted until 6:50 p.m., at which time others will be seated if there are seats remaining in the garden. You do not need a ticket to watch from the upper level lawn, but bring a blanket or a chair.
<!related entries>
Band: Gail Storm Band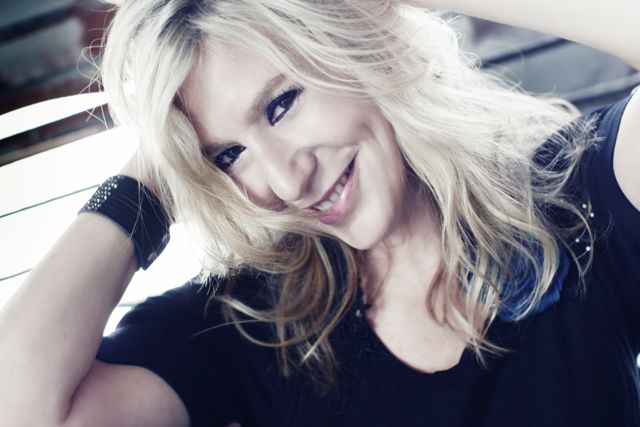 BOOGIE WOOGIE, TRADITIONAL BLUES, SWINGIN' CLASSIC JAZZ STANDARDS, BALLADS AND MORE!: The Gail Storm Band does it all with Storm on keyboards and vocals AND her phenomenal sidemen-and women! Gail is a true performer as she reinterprets the classics and delivers the message directly to your dancing feet.
Gaye Adegbalola of "Saffire - The Uppity Blues Women":
"Gail embodies the special 'joie de vivre' of a blues woman....Her boogie treatments make me want to shake my bootie, but the slow tunes hit me deep in the gut....On her debut CD, Just the Blues, she captures that joy, that special spirit...it becomes contagious to the listener!"
Gail Storm is a New York based singer/songwriter/pianist who performs in NY as well as on the national and international circuits. Her blues stylings embrace the root music she cherishes and provide a refreshing frame to other genres, such as classic jazz, pop and original compositions. Though Gail draws her musical influences from traditionally-based performers such as Meade Lux Lewis, Bessie Smith, Ella Fitzgerald, Fats Waller, and Louis Jordan, many of her fans compare her to modern day performers such as Diana Krall and Marcia Ball. The "Storm" is known to have a "heavy left hand" as demonstrated by her strong, rhythmic bass lines-particularly evident in the "boogie woogie". Repertoire ranges from traditional blues and boogie woogie to swingin' classic jazz standards, ballads, pop, and originals thrown into the mix.
Ms. Storm regularly performs in a wide variety of venues (solo or as bandleader) and has radio, film and television appearances to her credit. She has opened for Maria Muldaur, Henry Butler, and Bakithi Kumalo (of Paul Simon ). She has shared the stage with greats such as Charlie Sayles and Sarah McLawler. As bandleader, Gail has had such notable sidemen such as WyCliffe Gordon, Jerry Weldon, Toby Walker, and Adam Rapa. In addition to her performance schedule, Gail also leads multi-media music themed presentations (eg "Women In The Blues", "Tribute to Carole King", "The Essential Blues"), conducts Music and Art Workshops, and provides music lessons. She has been on staff at the award-winning Augusta Blues & Swing Week.
Discography includes her trio studio recording: "Just The Blues", a live sextet recording "Live At The Vail-Leavitt", and a jazz collaborative work "Duets". She is currently working on releasing a recording of original work in 2013-stay tuned!
Website: www.GailStormMusic.com
Venue: South Huntington Public Library
SHPL
South Huntington Public Library
145 Pidgeon Hill Road
Huntington Station, NY 11746
E-mail:
Web: http://www.shpl.info
Phone: 631.549.4411
Take the Northern State Parkway to exit 41 - Wolf Hill Road. Turn right at the bottom of the exit ramp onto Wolf Hill Road. Continue on Wolf Hill Road until the second traffic light. Stay in the right lane. At this intersection of five roads, you will see Saint Anthony's High School diagonally to the right. Take the second right onto Pidgeon Hill Road heading North-West. You wil pass Saint Anthony's High School on your left. Continue up Pidgeon Hill Road about 1 mile until you reach 145 Pidgeon Hill Road. The library is next to the Long Island School for the Gifted.
Organizer: This is not a Swing Dance Long Island Event (Not a SDLI Event)
The listed event is NOT sponsored by Swing Dance Long Island, Inc. This event was thought to be of interest to our SDLI's members. Before traveling, always verify the event information directly with the organizer's website, since things change and events do get canceled.
Pricing: Free
<! end of related entries>