Saturday, Mar 3, 2007 • Radio Nights •
Radio Nights celebrates the music of the 1920s & 30s with 20 vocalists and The South Shore Syncopators 10-piece big band
The Gilbert & Sullivan Light Opera Company of Long Island will present its annual fund raising event at 8:00pm Saturday, March 3, 2007 at the
Ethical Humanist Society, 38 Old Country Road, Garden City, NY.
Tickets at $25 per person include complimentary food, wine and beverages in addition to the two-hour concert.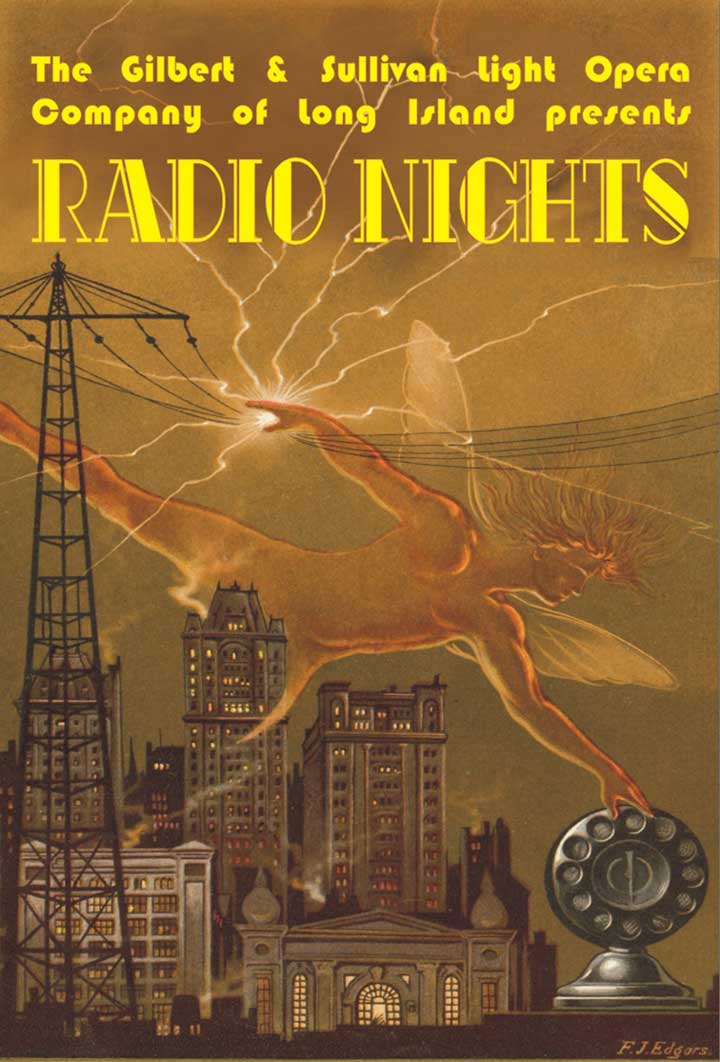 More than 20 members of the company will be featured in solo, ensemble and choral performances of music popular from 1924-1932.
All proceeds benefit the Opera Company.
To order/reserve tickets contact Raymond Osnato, Fundraising Chair, at 516.795.7745 or visit http://www.theatermania.com
Tickets will be available at the door but seating is limited.
<!related entries>
Venue: Ethical Humanist Society
Ethical Humanist Society
38 Old Country Road
Garden City, NY 11530

Phone: (516) 741-7304
Web: ehsli.org

Directions to the Society
The Ethical Humanist Society of Long Island is located at the west end of Old Country Road in Garden City, NY. The simplest way to reach it is to find your way to Meadowbrook Parkway in Nassau County. From the north, take exit M1W to Old Country Road. From the south, take exit M1 and turn left upon reaching Old Country Road. Exit M1 is the first exit on Meadowbrook Parkway south of the split from Northern State Parkway. Travel for about 1.5 mile to the Society which is on the south side of the road, by the blue water tower. (About 1.5 miles West of the Roosevelt Field Shopping Center.)

<! end of related entries>