Saturday, Jan 5, 2019 • Fleur Seule Band • SDLI
Fleur Seule Band are performing for us tonight at the Jazz Loft.
Beginner swing dance lesson at 7:30PM. The band goes on at 8PM and ends at 11PM.
No partner is necessary and beginners are always welcome.
The Jazz Lofts venue offers a dance hall with raised bandstand, a lounge with fireplace and 6,000 square feet of original jazz memorabilia spanning 100 years of the American born art form celebrating not only the music, but art and photography as well throughout our many galleries.


<!related entries>
Band: Fleur Seule Band with Allyson Biggs
Fleur Seule – 1940s Jazz, Swing, Ballroom Music from Around the World
Swing Era Music | Hollywood Glamour
Fleur Seule is an authentic 1940s Jazz, Swing, & Ballroom band that plays hits from all around the world. Songbird/Bandleader Allyson Briggs sings in 7 languages.
The band size ranges from 2-12 pieces and can provide the perfect ambiance for an intimate cocktail lounge to filling a dance floor with inspiring swing dancers! Whether an All-American USO style set, or an exotic voyage through Europe, Fleur Seule will take you on a memorable musical journey, as they revive hits made famous by Duke Ellington, Ella Fitzgerald, Edith Piaf, Marlene Dietrich, Dinah Shore, Nat King Cole, Sammy Davis, Jr., Louis Armstrong, The Andrews Sisters, Frank Sinatra, Marilyn Monroe, Dean Martin, and more.
Fleur Seule plays Swing Era hits, Jazz standards, and Ballroom classics that will transport you to the 1940s: The times of big bands and glamorous evenings of live music and dancing in clubs renowned for their entertainment, Hollywood profiles, and musical variety. Led by vocalist Allyson Briggs, this dynamic band of old souls will have you humming along to timeless music. With a repertoire that includes beloved songs of France, Germany, Italy, Brazil, and the United States, and more, there is a song for everyone to enjoy. We cover hits of many artists who contributed to the Big Band sound, along with Fleur Seule's original songs, penned by their Songbird!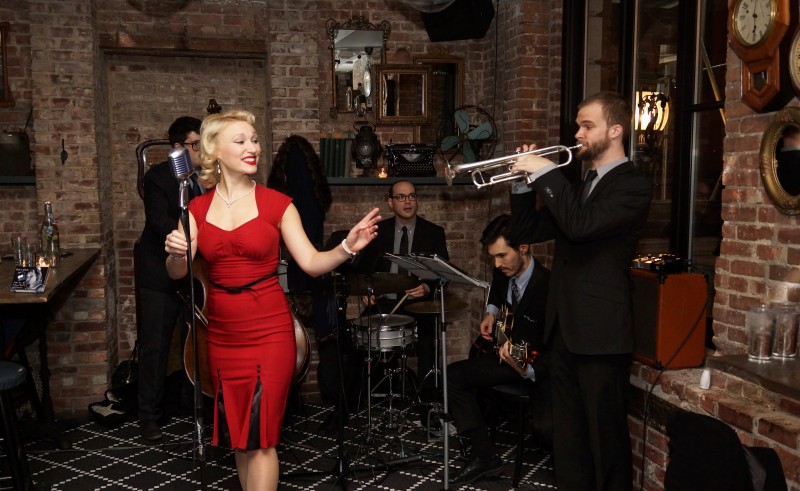 Venue: The Jazz Loft
The Jazz Loft is a collection of Jazz history, a performance space, and a center for educational outreach located in historic Stony Brook, NY.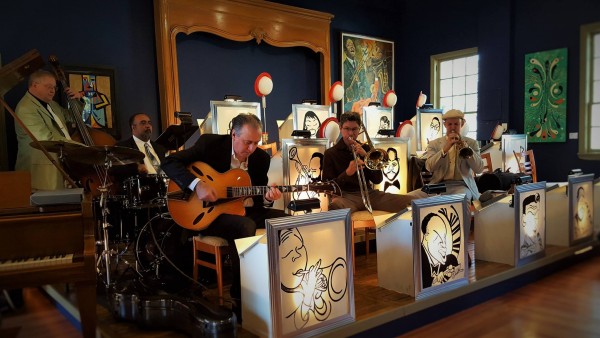 The Jazz Loft
275 Christian Avenue
Stony Brook, NY 11790
Phone: (631) 751-1895
Web: http://www.thejazzloft.org/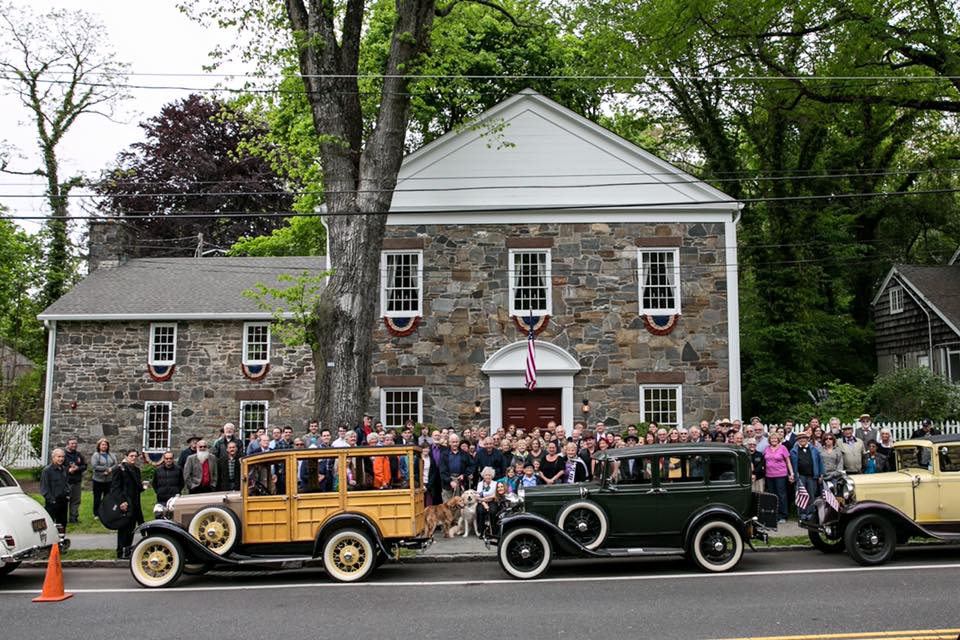 Note that Jazz Loft Parking is highlighted in red on the map below.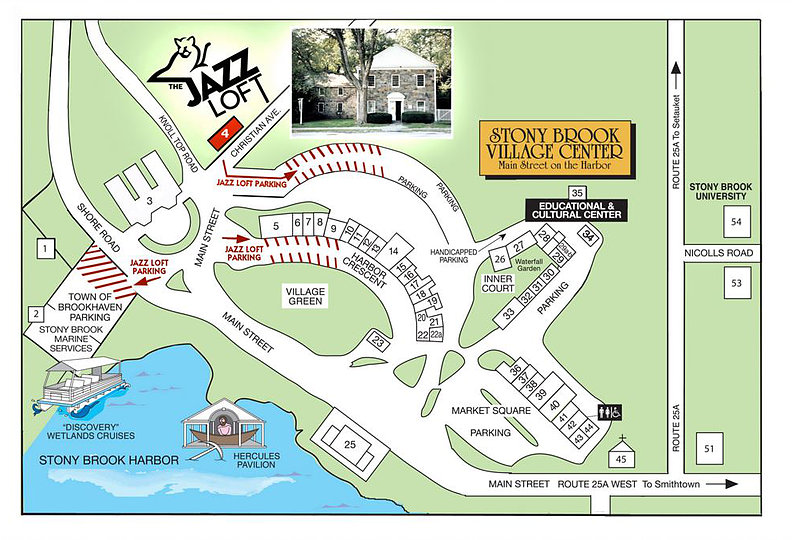 Organizer: Swing Dance Long Island, Inc. (SDLI)
Swing Dance Long Island, Inc. is an all volunteer, not for profit organization dedicated to the promotion of swing dancing on Long Island, New York.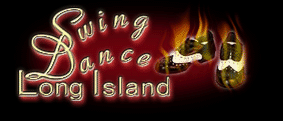 Join a friendly group of people every Tuesday evening for a mix of East Coast Swing, Savoy Lindy Hop, Hollywood Lindy, West Coast Swing, Balboa, Collegiate Shag and some Ballroom dancing. No partners are needed and beginners are welcome.
Pricing: Saturday Band
$15 General Admission, $12 Students with current ID, $10 SDLI Members

<! end of related entries>