Tuesday, Oct 19, 2010 • Tuesday Dances CANCELLED - Loss of Venue • SDLI
Tues, Oct 12 was our last dance at Blacksmith Tavern, they found another group willing to pay significantly more for the space.
We are looking for another venue. Until that time, there will be no Tuesday dances.
<!related entries>
Organizer: Swing Dance Long Island, Inc. (SDLI)
Swing Dance Long Island, Inc. is an all volunteer, not for profit organization dedicated to the promotion of swing dancing on Long Island, New York.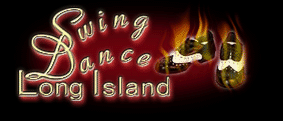 Join a friendly group of people every Tuesday evening for a mix of East Coast Swing, Savoy Lindy Hop, Hollywood Lindy, West Coast Swing, Balboa, Collegiate Shag and some Ballroom dancing. No partners are needed and beginners are welcome.

<! end of related entries>