Friday, Jul 11, 2008 • TGIF @ BROOKHAVEN - In My Blood (Confessions of a Ballroom Dancer) Book Signing by Tony DiFranco • BNL
TGIF @ BROOKHAVEN on Friday, July 11th:
Dance Lesson: "More Hustle Moves", by Donna DeSimone
SPECIAL EVENT ON JULY 11TH --> BOOK SIGNING BY AUTHOR AND FILMMAKER, TONY DIFRANCO!

(Quoting Rudy...) Many of us know Anthony DiFranco. Aside from being a college professor and a published writer/novelist, he is also an independent film producer/director/editor. A while back, at Brookhaven National Lab's Berkner Hall Auditorium, we had a film screening of his then newly-completed full-length feature film "Happy Ever After".

He just released a new novel, "In My Blood (Confessions of a Ballroom Dancer)". I think this book will be of interest to most of us who are in the Long Island Dance Community. "..I think it will be a fun read for anyone who's into ballroom dancing". He will be present during our dance on July 11th, and will be happy to sign every book that will be sold by then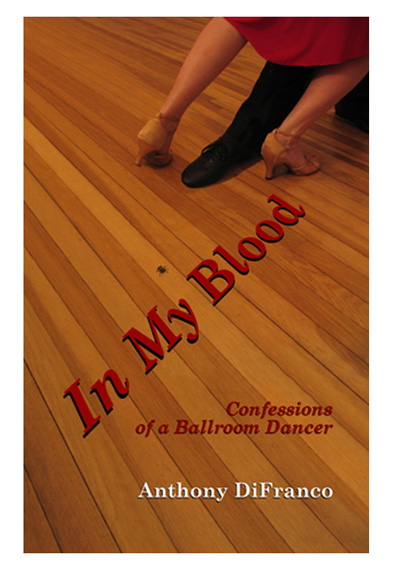 The book is a paperback, 304 pages, priced at $15.

If you want to see more about the book and about Tony as a writer and filmmaker, check out his website at:
http://www.p-pix.com/

....

IN MY BLOOD
A new novel by Anthony DiFranco

If by chance you're a ballroom dancer - here's a story about a world you'll recognize. And if you're not, here's a candid love story set in a world you'll recognize as well.

Tommy and Laurie are virtual strangers in mid-life when they meet at a Long Island ballroom dance. Each sees something mysterious but compelling in the other's eyes, each takes a chance on a wild ride that begins at the hover point of a spin turn and may or may not sweep the rest of their lives into it.

Their ride carries them across the gamut of dance experiences - the studios, the Latin clubs, the big social dances, the exhibitions, the dance weekends - all against the backdrop of onerous day jobs, aging parents, and troublesome ex-spouses.

I wrote In My Blood after fifteen years of involvement in the dance world. I wrote it hoping to illuminate, through an imagined story, a number of personal experiences beyond the dance scene itself: the dynamics of love relationships, the madness of independent filmmaking, the meaning of my parents' lives and deaths, the lost beauty of the past. I wanted to write about every passion that had gotten "in my blood."

I thought it would be fun, too, to comment on the psychology and the sociology and the history of ballroom dancing, and to weave all these elements into a single story that would sweep readers along just like a good waltz. The result is In My Blood.

- Anthony DiFranco

....
<!related entries>
Band: DJ Music
Music will be provided by DJ.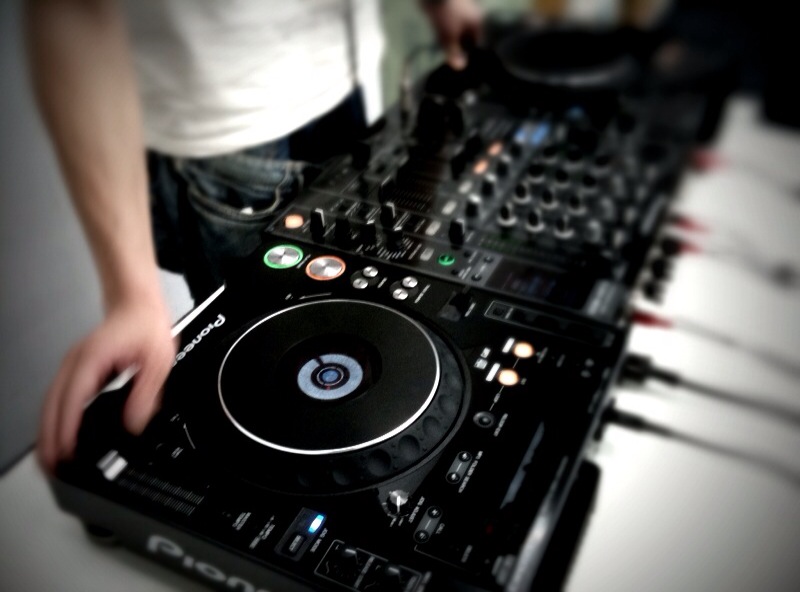 Image CC2.0-A: tatsuhico / Flickr
Venue: Brookhaven National Lab
Brookhaven National Lab
Go to LIE Exit 68 north on William Floyd Parkway;
(There are signs to: Brookhaven National Laboratory) About 1 1/2 miles away, turn right (before the second light), to BNL's gate. Present a picture ID (driver's license is ok) to the guard. From the Guard Booth, go straight, turn left at the first light; A few hundred feet away, on your left, is the Brookhaven Center. For more details on directions, visit: http://www.bnl.gov/bnlweb/maps.html
Organizer: BNL Social & Cultural Club (BNL)
The BNL Social & Cultural Club holds weekly dance socials (TGIFs) and workshops at the North Ballroom, Brookhaven Center, Brookhaven National Laboratory every Friday evening from 7 to 11:30 pm.

Unless otherwise noted, workshops and lessons are from 7:10 pm to 9:30 pm with a food break in-between, followed by open social dancing up to 11:30 pm at the Brookhaven Center, Brookhaven National Laboratory, Upton, New York.

Cost per person: $15(members)/$20(non-members), or $8/$12 for social dancing only without the lessons; members rate applies also to all Bera members with BNL ID, SDLI members with ID, students with school ID, and all subscribers of the Social-L list and the Yahoo DanceLovers group. (Special events have different rates).

Dance socials are open to the general public, but require a photo-id at the BNL front gate.

Their most current schedule is: BNL Social & Cultural Club Calendar

They also maintain a mailing list. To join: BNL Social-L email list

Contacts (Click below to send e-mail):
Rudy Alforque, 631-344-4733, or , or
Jack Guthy, 631- 929-8287, or


<! end of related entries>