Saturday, Mar 1, 2014 • New Vintage Swing Band • SDLI
Beginners welcome, no partner required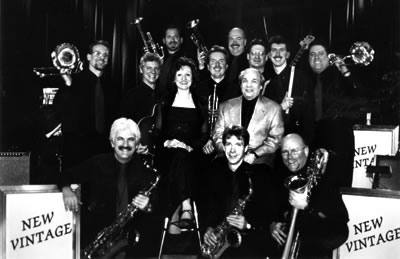 7:30 - 8:00 pm, Fundamental Lesson
8:00 - 11:00 pm, dancing to live music
Join a fun group of people for a night of Swing Dancing. No partner or experience is necessary. We start off at 7:30pm with a short lesson on a few of the basic steps of swing dancing.
What are you waiting for - give it a try!
Door Prizes ++ Refreshments ++ Snacks
<!related entries>
Band: New Vintage Swing Band
Much like fine champagne, The New Vintage Orchestra bubbles with an unparalleled energy and charisma that is sure to keep dancers going all night. Formed by trumpeter Brian Lewis in August of 1992, the band puts forth an incredibly diverse range of musical talent.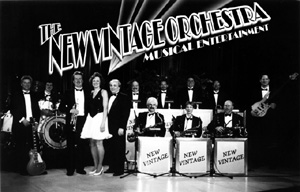 Featured is female vocalist Doris Anne Lewis, singing the hits of Ella Fitzgerald, Natalie Cole, Dianne Schure, and many other swing singers.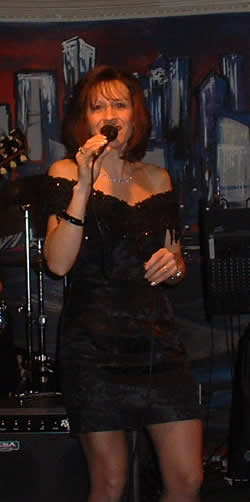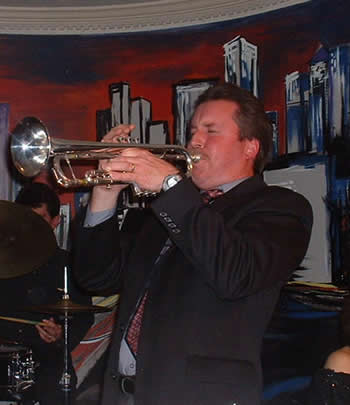 The bands "Frank Sinatra" crooner is Ron D'Abruzzo who adds his own special blend to the great American standards.
The swing scene's resurgence in the late 90's was undeniable. The New Vintage Orchestra reproduces 1930's and 40's sounds using original arrangements from Benny Goodman, Glenn Miller, and Harry James, and with special arrangements written by Brian Lewis, the band belts out the sounds of popular dance chart-toppers. Not all of New Vintage's charts are vintage, however! They also play the hits of Cherry Poppin' Daddies, The Brian Setzer Orchestra, and Big Bad Voodoo Daddy.
The band has backed up such names as The Temptations, Jerry Vale, Connie Francis, Al Martino , Frankie Valli, Bob Newhart and Joan Rivers. Few bands possess the ability to set a room in motion like The New Vintage Orchestra. From the opening downbeat to the last note, screaming brass, gritty saxes, and a strong rhythm section keep the audience jumping the whole night long.
"Standards Aged to Perfection", The New Vintage Orchestra's debut CD release, captures the incredible versatility of the group. The album's eleven tracks include a wide range of classics from the 1930's and 40's. From a foot stomping rendition of Benny Goodman's "Sing Sing Sing" to the silky smooth lyrical lines of Doris Anne Lewis in "And the Angels Sing", to a rousing, jazzy finale of "When the Saints Go Marchin' In", the band is sure to entertain, and, like that bottle of bubbly, only gets better with time.
Contact: Brian Lewis
E-mail:
Phone : (516) 742-3961
Website: http://www.lewismusicstore.com
Venue: Brush Barn
Brush Barn
The Smithtown Historical Society's Brush Barn is located behind the historic Epenetus Smith Tavern at 211 East Main Street, Smithtown NY 11787 and is not visible from the street. About 0.2 miles east on Main Street from the intersection of Route 111 and Route 25 (Main Street). There is a white house that is #211 (Epenetus Smith Tavern) and a gravel drive beside the house.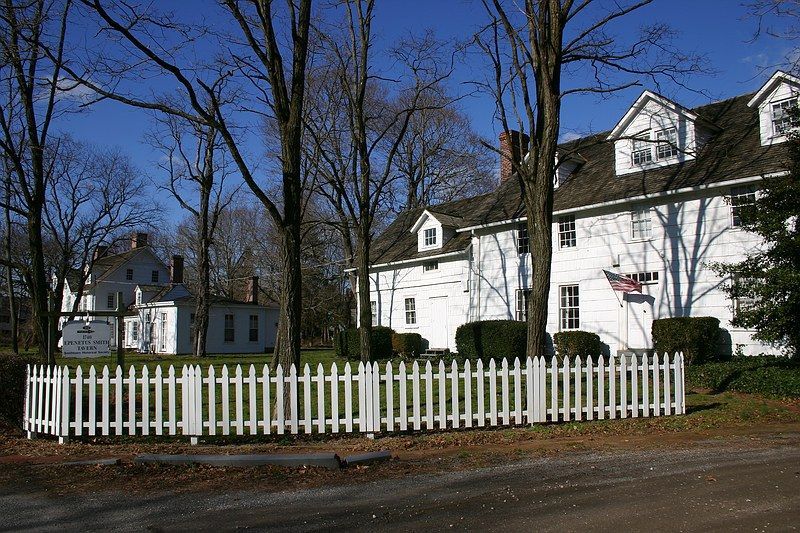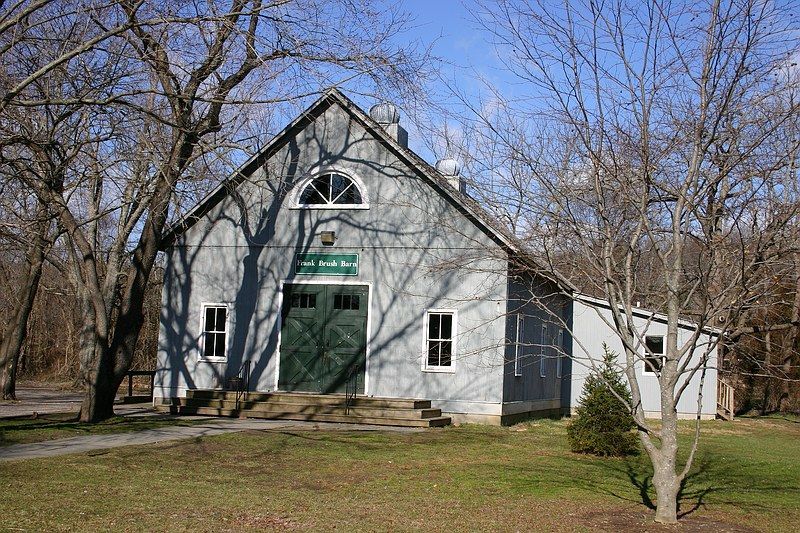 Organizer: Swing Dance Long Island, Inc. (SDLI)
Swing Dance Long Island, Inc. is an all volunteer, not for profit organization dedicated to the promotion of swing dancing on Long Island, New York.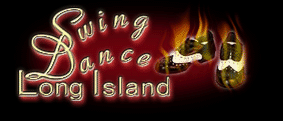 Join a friendly group of people every Tuesday evening for a mix of East Coast Swing, Savoy Lindy Hop, Hollywood Lindy, West Coast Swing, Balboa, Collegiate Shag and some Ballroom dancing. No partners are needed and beginners are welcome.
Pricing: Saturday Band
$15 General Admission, $12 Students with current ID, $10 SDLI Members

<! end of related entries>