Friday, Mar 26, 2010 • Jazz Corner at Huntington Elks • Not a SDLI Event
The Huntington Elks have started a their "Jazz Corner" program every Friday evening from 7:30-11:30PM and is open to the public.
Featuring the vocals of Melody Rose, the band play an enjoyable mix of danceable music (Swing, Cha-cha, etc.)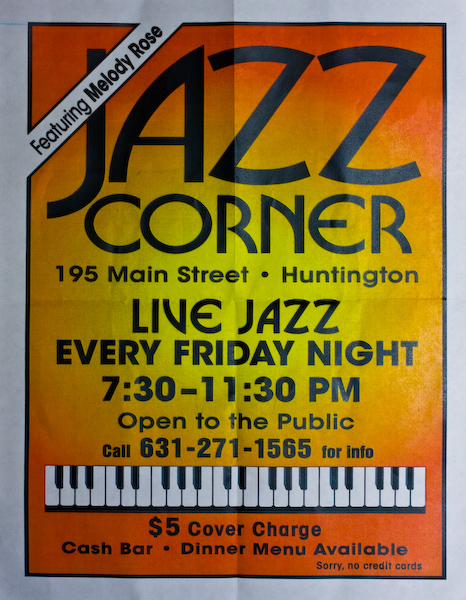 There is a $5 cover charge and a dinner menu is available.
See John or Tom for further details.
<!related entries>
Venue: Huntington Elks
Huntington Elks, Lodge #1565
Located at 195 Main Street (NYS Route 25A) two blocks east of New York Avenue (NYS Route 110) before Hecksher Park.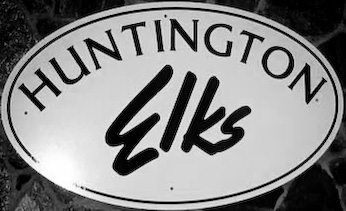 Huntington Elks, Lodge #1565
195 Main Street
Huntington, NY 11743
Phone: 631-271-1565
Website: http://www.huntingtonelks.org/
E-mail: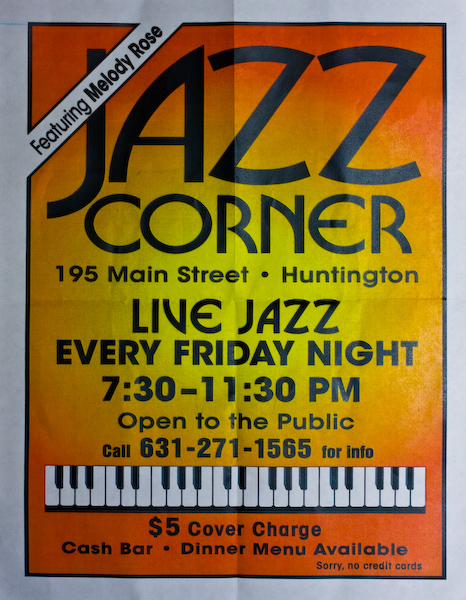 (Flyer: 3/7/2010)

Organizer: This is not a Swing Dance Long Island Event (Not a SDLI Event)
The listed event is NOT sponsored by Swing Dance Long Island, Inc. This event was thought to be of interest to our SDLI's members. Before traveling, always verify the event information directly with the organizer's website, since things change and events do get canceled.

<! end of related entries>