Sunday, Jul 22, 2007 • Istope Stompers at Stony Brook Post Office • Not a SDLI Event
Istope Stompers Dixieland Jazz Band at the Stony Brook Post Office.
7-10PM.
Need I say more?
<!related entries>
Band: Isotope Stompers Dixieland Jazz Band
The Isotope Stompers are an exhilarating seven-piece Dixieland Jazz Band whose roots are in the Northeastern United States. This music, however, comes from way down South in New Orleans where this foot-stomping music called "jazz" grew out of spirituals and marches of the Bourbon Street area. You will recognize some of the band's popular Dixieland tunes like the rousing Tiger Rag, In the Mood, Figgity Feet, Kid's Ory's famous Muskrat Ramble, A train, the sad and moving St. James Infirmary Blues or The Tin Roof Blues.
The emphasis is on what is known as "revival jazz", the traditional New Orleans-style music spiced up with greater drive and tempo for dancing.
They will have you clapping your hands and tapping your toes…for THE ISOTOPE STOMPERS celebrate Mardi Gras, New Orleans style, all year long!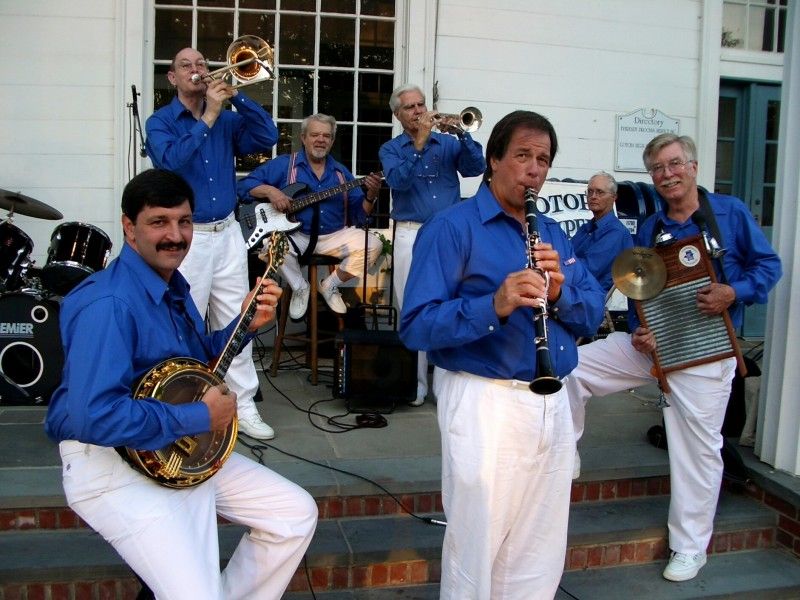 Organizer: This is not a Swing Dance Long Island Event (Not a SDLI Event)
The listed event is NOT sponsored by Swing Dance Long Island, Inc. This event was thought to be of interest to our SDLI's members. Before traveling, always verify the event information directly with the organizer's website, since things change and events do get canceled.

<! end of related entries>