Tuesday, Apr 18, 2017 • Sock Hop and Sock Drive at the Lodge with Professor Cunningham and his Old School • SDLI
Carol will be giving an extra Lindy Hop lesson at 6:30PM for $5 extra.
There will be a sock hop at the Huntington Moose Lodge.
Lesson at 7:30PM. Band starts at 8:00PM.
No partner necessary. Beginners welcome.
Palumbo and Cunningham have have switch dates, from what was originally printed in our Spring 2017 postcard.

TO BENEFIT: THE HELPING HAND RESCUE MISSION'S COMMUNITY CLOSET
PLEASE CONTRIBUTE NEW SOCKS OF ANY SIZE FOR OUR DRIVE. THANKS!!!
SPECIAL LINDY HOP LESSON WITH CAROL FRASER @ 6:45 FOR $5 EXTRA
MUSIC BY PROFESSOR CUNNINGHAM & HIS OLD SCHOOL BAND

<!related entries>
Band: Professor Cunningham and his Old School
This popular New York based band performs the most swinging and grooving repertoire deeply steeped in the New Orleans tradition; from early jazz to early R&B in the aesthetic of Sidney Bechet, Fats Waller, Professor Longhair and even Fats Domino!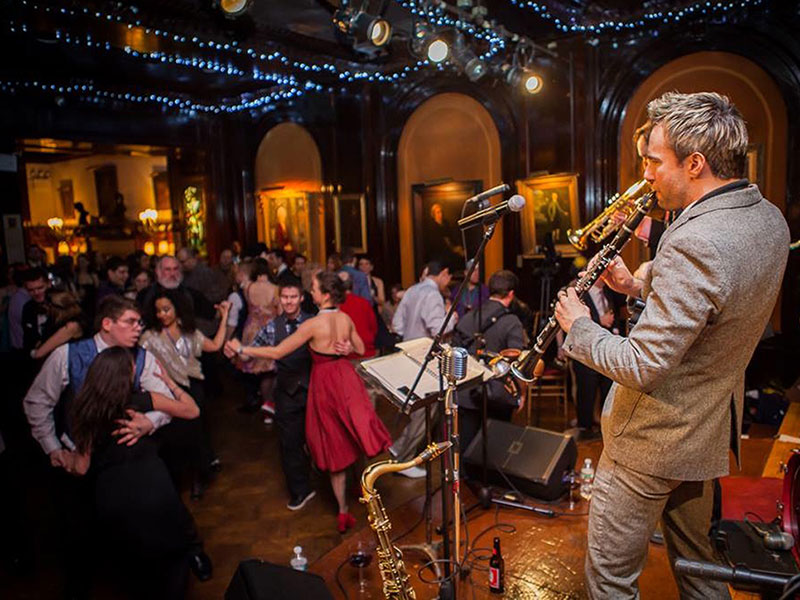 Formed by in-demand reedman and vocalist Adrian Cunningham - Australian native based in NYC, - the ensemble consists of some of the most energetic and accomplished musicians on the New York scene. It has been a regular hit in the NYC underground party and swing dance scene since it's formation in 2012; performing at some of the city's finest speakeasy shows (Shanghai Mermaid, Gemini and Scorpio, NY Hot Jazz Festival) and regularly performing to packed houses at some of the city's best swing venues (Cutting Room, Swing 46, The Back Room).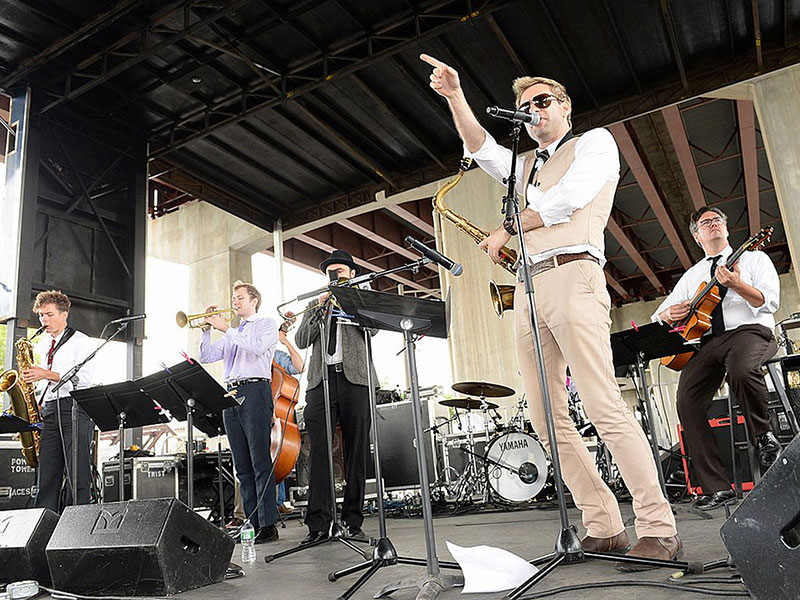 Venue: Huntington Moose Lodge
Huntington Moose Lodge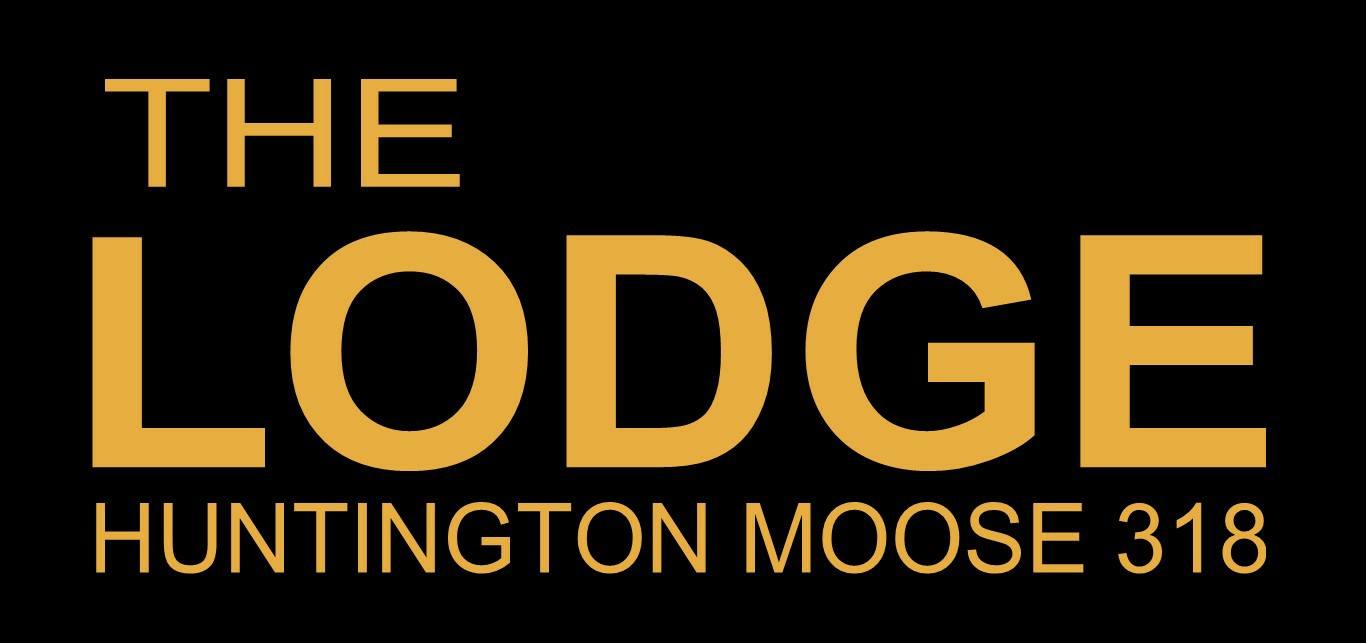 631 Pulaski Road
Greenlawn, NY 11740-1703
(631) 757-2777
Organizer: Swing Dance Long Island, Inc. (SDLI)
Swing Dance Long Island, Inc. is an all volunteer, not for profit organization dedicated to the promotion of swing dancing on Long Island, New York.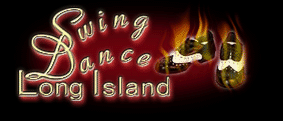 Join a friendly group of people every Tuesday evening for a mix of East Coast Swing, Savoy Lindy Hop, Hollywood Lindy, West Coast Swing, Balboa, Collegiate Shag and some Ballroom dancing. No partners are needed and beginners are welcome.
Pricing: Tuesday Band
$15 General Admission, $12 Students with current ID, $10 SDLI Members

<! end of related entries>